As a student planning to undertake a study abroad program, you will have many considerations in mind.
We realize that with your money, time and future at stake any student would be thinking deep down the real benefits of growing up in a globalized society and learning in a global classroom.
Apart from the common saying that international experience is important for a better job, there may be more aspects to globalized learning that could help you in long run.
In fact, it helps in amplifying your awareness and understanding of other cultures as well it promotes critical thinking and develops an appreciation for others point of view.
In this blog, we provide a broader perspective to global education and how it helps shapes you as a person.
More than Just Academic Growth
No matter you are a senior school student or enrolling into a Grad school, much of your knowledge will develop from living harmoniously with different people.
Most grad schools in the USA and Canada engage students from around the world and you'll get the chance to learn multiple languages, admire different crafts and develop several skills.
Classrooms are part of our pedagogy, however, a well-rounded education consists of elements of the real world. Learning with people from across the globe means that you will interact with people of all ages, experiences, cultures, languages, and lifestyles.
Here you will be empowered with "Real academic growth". This means you will develop a cognizance for pragmatism and you will learn to apply the consciousness in your personal and professional life in future.
Personal Growth
For most people, personal growth means that you imbibe some valuable skills like independence, time management, organization, social mannerism, self-confidence etc.
When you are in a foreign country on your own, you get the chance to explore and advance towards personal growth.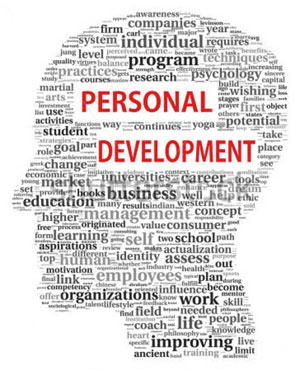 Studying outside means you are living without the moral support of your parents and you are accountable for your actions.
Having to live in an unfamiliar environment is not easy most of the time, but slowly steadily you adapt and this is why students with international exposure tend to be more mature and develop substantial life skills.
Living in a foreign country supports and improves your personal judgment, rational thinking, and problem-solving ability because it involves accommodating in a different language, different culture, and a different setting.
Cultural Growth
Living in a dynamic world, we cannot limit our perspective. It is extremely critical as a person to explore the world and experience the different dimensions. Immersing in diverse cultures and accustoming to a new place, connecting with a new community and interacting & understanding their way of life can help you assimilate an intangible value.
In fact, as you engage and interact with people from diverse ethnicities and nationalities, you start appreciating your own education and cultural background more. You will get to know how different countries and societies view your own.
Mingling with different cultures give you a greater perspective on life, more educated opinions and more merited decisions. Moreover you're introduced to current affairs of the other country and a broader spectrum of global issues, leading to your overall growth.
This helps in building a more stable and coherent global society.
In The End…
Nestlings are one-of-its-kind study abroad consultants that connect top grad colleges, teachers and students at one place. Here you will get to know various study abroad programs in USA and Canada and we will facilitate for your convenient travel.
Sign up today and create your profile at Nestlings to connect with the best grad schools in USA and Canada.